Sensuous dominance at your erotic frontiers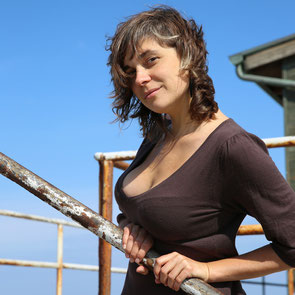 Amira is a trained tantra masseuse with a talent for combining BDSM elements in her massages. She is an enchanting and natural young woman, a charming accomplice in driving you to brink of sweet madness, using her command of the art of tantric seduction to find the most exquisite choice of soft, strict or sadistic touch. She playfully explores your limits and teases you adeptly to stretch them further. Caring and intuitive, she sees right through to your deepest desire: tenderness or discipline, devotion or subjection, power or surrender. She is a maestra at balancing her dosages of pain and pleasure. She enjoys venturing beyond the classic BDSM scenerios, loves to experiment and is curious to learn about your fantasies. 
Her rates are 320 euros for 1,5 hours, and 100 euros for each additional half hour.
An Amira session is best when booked for at least 1.5 hours.
You will not be charged for the time she spends with you in an indepth opening conversation, or the time for showering before and after the session.
Please check her timetable and contact her per mail for your request.
If you want to call her, make yourself aware that she does not answer hidden numbers.